About Us
Welcome to Bank-Foreclosures.ca, a trusted platform dedicated to connecting buyers with the most knowledgeable realtors across Canada. Since 2011, we have been committed to simplifying the process of finding the perfect real estate match, whether you're buying, selling, or just exploring the market.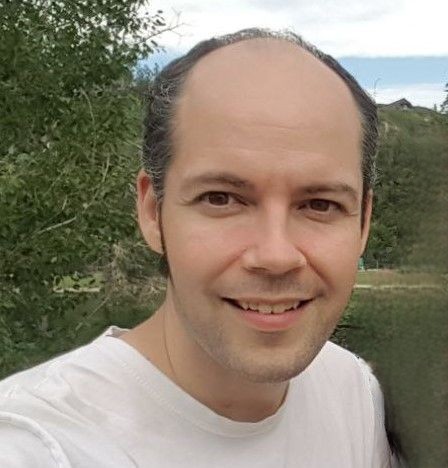 Francis Lemonnier
Bank-Foreclosures.ca & Real Estate Prospects Founder
About the Founder
Francis Lemonnier, the visionary behind Bank-Foreclosures.ca, brings a wealth of experience and a proven track record in the real estate industry. His journey began as an Inside Sales Agent at Groupe Mackay, where his adept skills in lead generation and client relationship management led to over $7M in residential real estate sales within just six months.
Francis's role at Groupe Mackay was more than a job; it was a formative experience that introduced him to the innovative strategies of Craig Proctor's real estate marketing systems. This knowledge, combined with the operational insights gained from working alongside successful realtors, became the foundation for his future endeavors.
In June 2011, Francis identified a gap in the Canadian real estate sector—the challenge for buyers, homeowners, and sellers to find experienced and competent realtors amidst a sea of options. This realization sparked the creation of Real Estate Prospects. Under his leadership, the platform has been instrumental in facilitating genuine connections, ensuring efficient matchmaking, and maintaining quality assurance in the realtor selection process.
Our Mission
At Bank-Foreclosures.ca, we are driven by the mission to foster genuine connections. We believe in efficient matchmaking that leads to smooth transactions and satisfied clients. Our commitment to quality assurance means every realtor in our network is thoroughly vetted, ensuring you meet professionals with a proven track record of excellence.
Our Community
We are more than a platform; we are a community. Bank-Foreclosures.ca is a space where property enthusiasts can gain insights, share experiences, and stay updated on market trends. Our dedication to building this community has established us as the go-to platform for Canadians seeking real estate expertise.
Our Promise
Bank-Foreclosures.ca promises to uphold the integrity of the Canadian real estate scene. We are not just about creating connections; we are about ensuring you find your perfect realtor match, fostering trust, and delivering a reliable service that stands the test of time.
Recommended Sites
In our commitment to provide comprehensive real estate services, we are pleased to recommend the following partner sites, each offering specialized services that complement our mission at Bank-Foreclosures.ca:
Real Estate List Canada (realestatelist.ca): Your go-to source for detailed and up-to-date real estate listings across Canada. Whether you're in the market for a new home, an investment property, or just keeping an eye on the latest market trends, Real Estate List Canada offers a user-friendly interface and a wealth of information to support your search.

Reprise de Finance QC (reprisedefinanceqc.ca): Specializing in the Quebec market, this platform is an invaluable resource for those interested in repossessed properties and financial take-backs. It provides a curated list of properties and expert advice on navigating the unique aspects of the Quebec real estate landscape.

Home Evaluation Canada (home-evaluation.ca): Understanding the value of your property is crucial, whether you're considering selling, refinancing, or simply assessing your investment. Home Evaluation Canada offers a straightforward and accurate tool for determining your home's market value, giving you the insights you need to make informed decisions.
Each of these sites shares our dedication to excellence and customer service. We recommend them for their reliable information, user-friendly platforms, and commitment to helping Canadians achieve their real estate objectives.
Join Us
Embark on your real estate journey with Bank-Foreclosures.ca. Let our network of top-tier realtors guide you to your next real estate milestone.